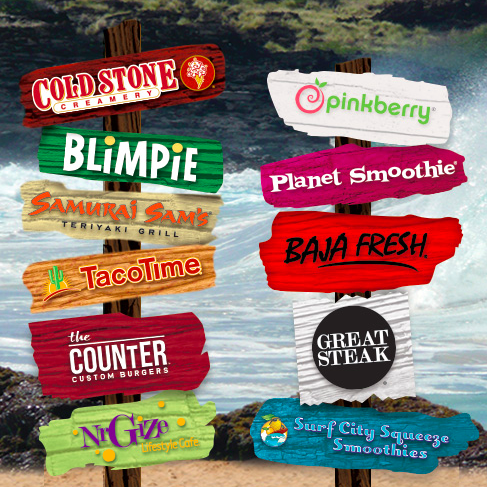 Franchise brokering service has gained a new edge. In the beginning, franchise brokering service started with direct access to over 300 franchise brands that hold connections to the Franchise Brokering Association (FBA). Recently, Steve Cooper has become a broker of Kahala Brands. This means that in addition to all of the franchises that work with the FBA, Steve has an insider's look at brands like TacoTime, Cold Stone Creamery, Surf City Squeeze, and many other quick service restaurants.
Kahala Brands's vision is to be, "the largest franchise company in the world by being the best franchisor in the industry," and Franchise Brokering Service believes that is not only possible, but achievable.
We are very excited about this new opportunity for us and for our clients! If you are interested in finding out more about what brands are available to be franchised through Kahala brands or any franchisors that Franchise Brokering Service works with we are happy to extend an appointment that you can set on our calendar. Click Here to set a time and talk!